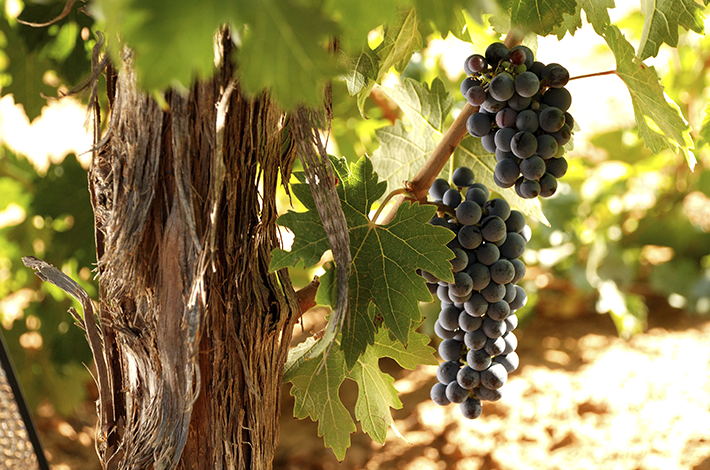 Los Llanos Winery of J.Garcia Carrion (Valdepenas D.O.)
In the half-light of a wine barrel began the story of a Bourgeoisie family that since 1875 made wine in theirs wineries of Valdepenas.
The "Carabantes Winery" knew all the secrets and the possibilities that the grapes of this area offered. This knowledge went on the property of "Cosecheros Abastecedores" when this modern company purchased the family business of Valdepenas named Winery of Los Llanos.
The wisdom of both were combined and some years later the launch of a brand that brought together high-end wines, Crianzas, Reservas and Grandes Reserva were the result of their work. Nowadays, those Brands Senorio de los Llanos y Pata Negra continues reaping awards.
Valdepenas area is characterized by a low clay soil, with high limestone and well drained. These characteristic of the terrain and a dry and sunny climate contributed decisively to a good develop and to the maturity of the grape.
Today, the primitive winery of 1875 is one the most prestigious Wine museums in Spain. In 2008, Garcia Carrion Family purchased the winery of Los Llanos.
Nowadays, the winery of Los Llanos has a bottled capacity of 100 millions of litters and an elaboration capacity of 60 million of kilos of grapes. It is equipped with the enological technologies more advanced of the market, to elaborated, aged and bottled high quality wines.
Wineries have one of the biggest underground caves of the country, with a capacity of 30.000 barrels, where wines reach their peak to 12 feet deep in oak, to guarantee the optimum conditions of this delicate process.
These installations obey all the international standards of quality assurance ISO 9001.
The Winery of Los Llanos maintained alive the artisanal tradition of the excellent wines of Valdepenas in their products: Senorio de los Llanos, Pata Negra, Armonioso, Torneo, Don Opas, to many experts a synonymous of the best standards of this Guarantee of Origen.
Their wines have been awarded in national and international wine competitions.