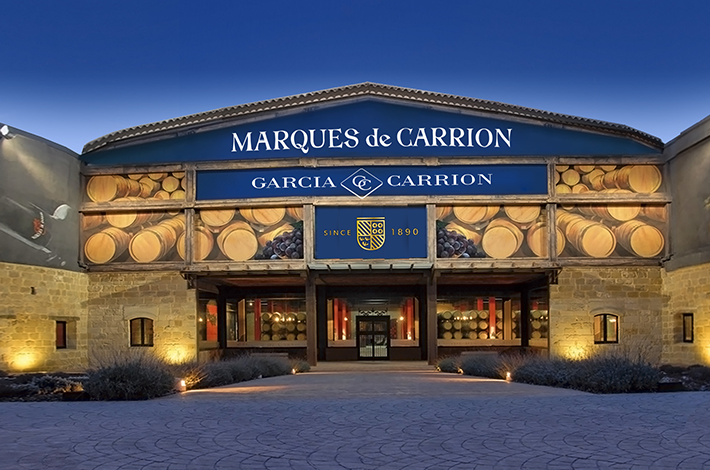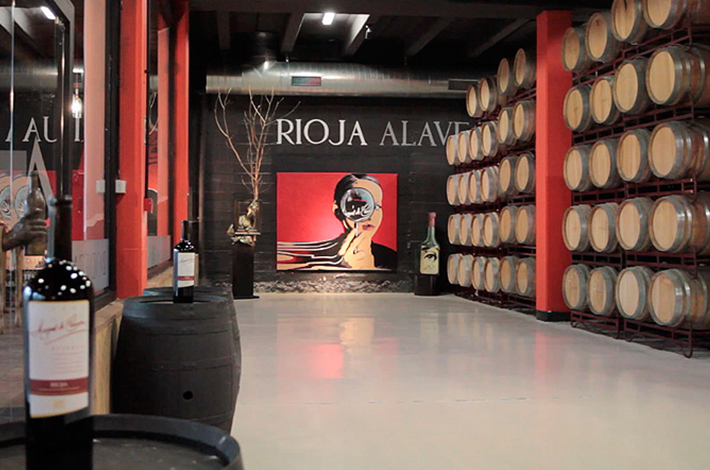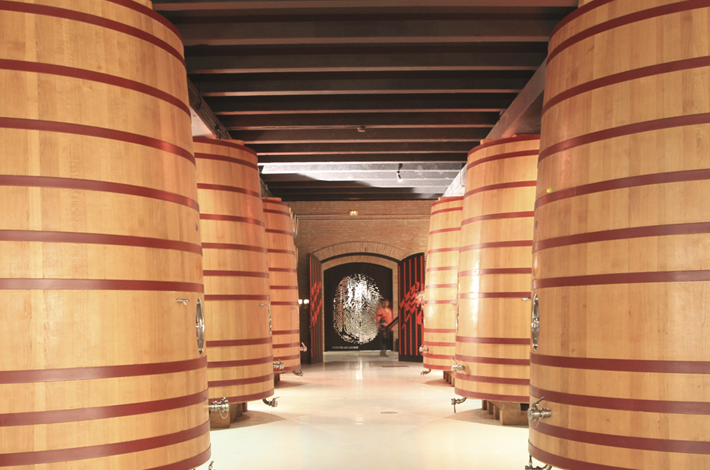 Marques de Carrion Winery (Rioja D.O.)
Marques de Carrion winey is located in Labastida, an historic village in Rioja Alavesa, covered by the Cantabria mountain range, at the bank of the river Ebro, 4 km far from Haro.
The winery has 35,000 m2 (15.000 m2 build- up) with an elaboration bottled capacity of 50 million per year. Nowadays, it has 20,000 American and French oak where the wines rest before bottled and its rest in them. The bottle cellar of Marqués de Carrión has a capacity of 1 million of bottles dedicated to Reservas and Gran Reserva.
The quality of the grapes harvested in our vineyards in the town of Laguardia, a privileged area of the D.O.Ca Rioja for the high quality of its vineyards, joined to the carefully elaboration of the wine gests that our produced wines in Marqués de Carrión are the most valued and sought.
The winery is also a meeting place of tradition and avant-garde art of Jull Dziamski, an internationally renowned artist that has decorated all the insides of the winery, counting as well with the museum that is named ''Museum of the Illusions'' that keeps the paintings and the sculputures more representative of the artist. Besides the permanent exposition of Jull art in the museum, periodically, the winery housed cultural events of art, wine tastings and gastronomy events.
Like the rest of the wineries of García Carrion, these installations obey all the international standards of quality assurance of the ISO and IFS.
The wines of the winery Marques de Carrion, Antano, Solar de Carrion and Montequito, that have been awarded in the last years with international and national prestigious award.