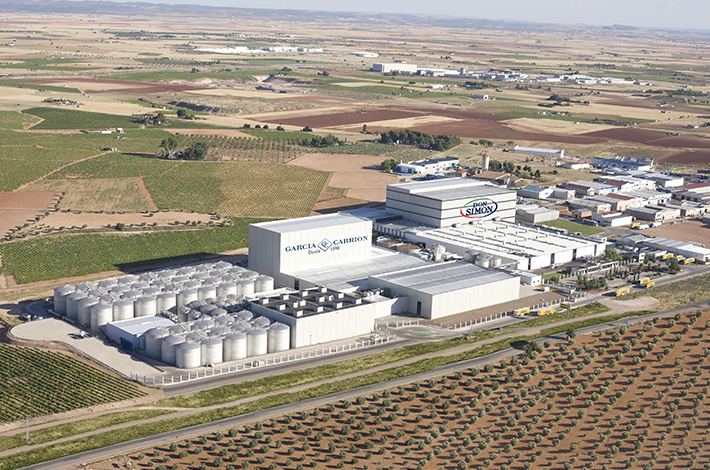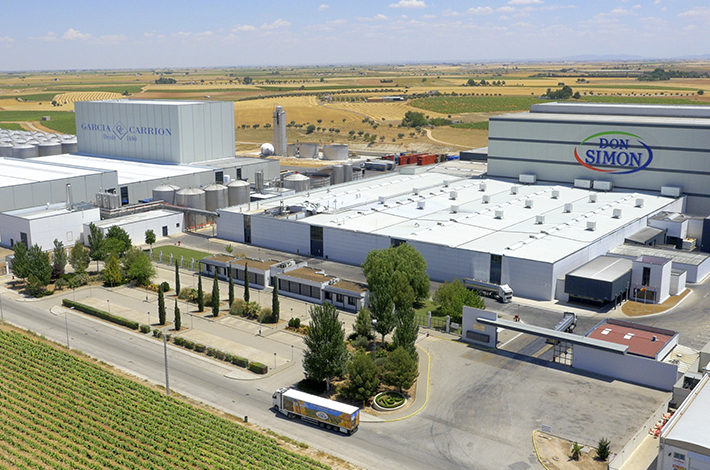 In La Mancha (Daimiel) the biggest vineyard in the world, is located our Great Winery and our Plant of Juices which has the most modern technology and automation of packaging in Europe, with an industrial installations of more than of more than 120,000m2, with capacity of storing 75,000 pallets totally robotized.
For wines we have a Global Winery prepared to elaborate wine D.O La Mancha, "Vino de la Tierra" and all kind of special wines packaging in aseptic way (wines low in alcohol, sparkling wine, tinto de verano, sangria…) with capacity of production of 225 millions of litters and aseptic tanks of 24 million of litters and a total storing capacity of 150 million of litters.
In Juices, with 20 lines of aseptic packing, Daimiel plant can produce more than 600 million of unit per year, in every formats demanded in the market
Daimiel plant is, also, the Global logistics center of J.  Garcia Carrion with a diary movement of more than 250,000 crates, being one of the biggest companies in invoicing in Castilla-La Mancha.
Our plant is recognized with the more exigent international certificate: The BRC (British retail consortium) and IFS (Industrial Food Standard), in the year 2010 has obtained the highest punctuation in both laws. It also has the ISO 9001 certificate that assures and guarantees the quality of the products and process.
The plant achieves will all environmental regulatory standards: System of selected picking of the production wastes, used of low environmental impact fuels and sewage treatment of station, giving as a result an efficient company.